Post-It | Discover your organization style and get coupons!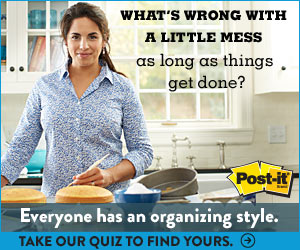 Do you know your Organization Style? Take a short survey by Post-It and find out – when you are there you can also join Post-It Perks and receive great money saving coupons!  We are mid-way through the school year, so teachers probably need more post-its!
Here is what it says my Organization Style is, Improviser.  I agree!  Go here to take your quiz, and let me know if you agree!
Author: amber
Bio: